Clínica dental en Marbella
Clínica dental en Marbella
Diseñamos sonrisas, cuidamos tu salud bucodental
Diseñamos sonrisas, cuidamos tu salud bucodental
Clínica dental en Marbella
Clínica dental en Marbella
Diseñamos sonrisas, cuidamos tu salud bucodental
Diseñamos sonrisas, cuidamos tu salud bucodental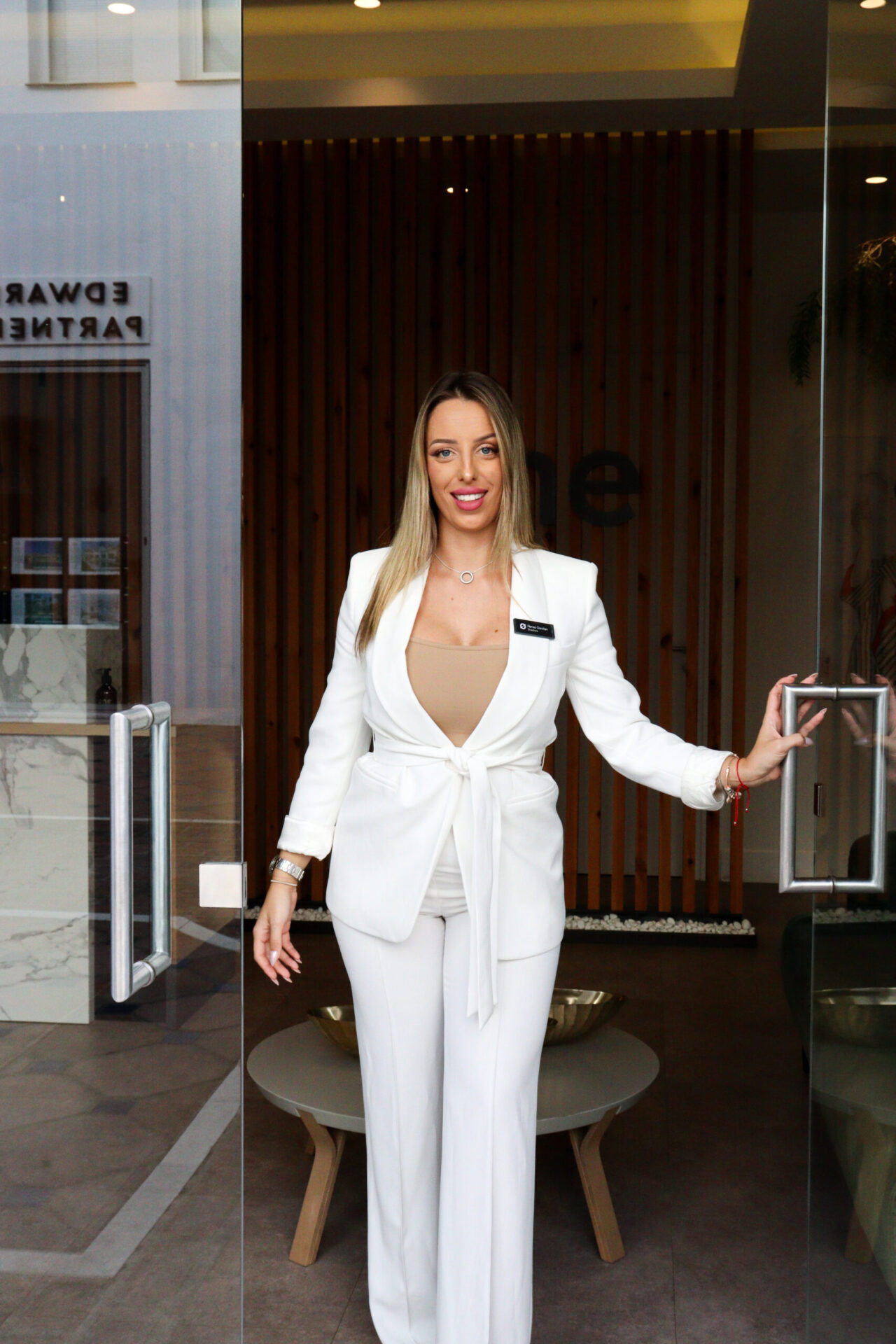 The satisfaction of our customers in their own words.
I moved to Marbella this year and I've been procrastinating on finding a dental office. I am a dental hygienist so I know how a good office should function, my expectations are high. I finally made an appointment for a new patient exam and prophy and it was a great experience. From the moment you walk up you can tell this is a nice practice. The waiting room is relaxing and cozy but you won't spend much time there. They do not double book so you receive their full attention. One Clinic is high tech with several items for patient education, like big screens and intraoral digital cameras. My visit with the Dr was easy and she is very personable. I like that she went to two extra years of training in cosmetic dentistry in New York. The dental assistants are just the best! I recommend One Clinic.
Estoy muy contenta con los resultados del tratamiento de mi sonrisa, son muy profesionales. Sin duda alguna se han convertido en mi clínica de confianza!
Acudí a la clínica recomendada por un familiar. Tanto la dra Ana Pedrol como Rebeca Alvarado, me realizaron un exhaustivo y magnífico diagnóstico y tratamiento. Sin ninguna duda, en mi opinión, la mejor clínica dental de Marbella.
Lucía Gallardo jiménez
15/11/2023
Muy contenta con los resultados y la atención recibida, encontré mi lugar de confianza para mis tratamientos de medicina estética, me ayudaron con el bruxísmo, me hicieron marcación mandibular y me dieron un aspecto jugoso a mis labios, volveré sin duda
Arantza Ariño Martín
13/11/2023
Estando de vacaciones tuve un problema con una funda y acudí a One Clinic pues era la que mejores reseñas tenía. Se las merecen. Tanto la atención telefónica inicial como la atención en clínica fue exquisita. Profesionales a los que se nota les gusta lo que hacen. Mas que recomendable.
He quedado encantado con el equipo de la clinica por cuidarme tan bien. Me han colocado 6 implantes y dientes fijos el mismo día y desde el mismo dia ya podia sonreir
Healthy smiles, exceptional care.
Your guide to a healthy smile. Discover our blog.